Tested on an ASUS Zenbook 14 OLED running Windows 11 22H2
The Apple Magic Trackpad 2 is hands down the best wireless trackpad on the market, and is arguably better than most trackpads that come built into Windows laptops. Fortunately, it's relatively easy to get it working on a PC. Whilst there are third party driver options, it's easy (and probably advisable) to just use the official Apple drivers.
You'll need:
An Apple Magic Trackpad 2
7-Zip (https://www.7-zip.org/)
A PC or Mac with Bluetooth (unless you want to use it over USB).
Firstly download the Windows Precision driver from Apple's website using the link below:
Once the driver is downloaded, right click the file and go to 7-Zip > Extract to "AppleBCUpdate\"(if you're on Windows 11, it'll be right click > More Options > 7-Zip > Extract to "AppleBCUpdate\")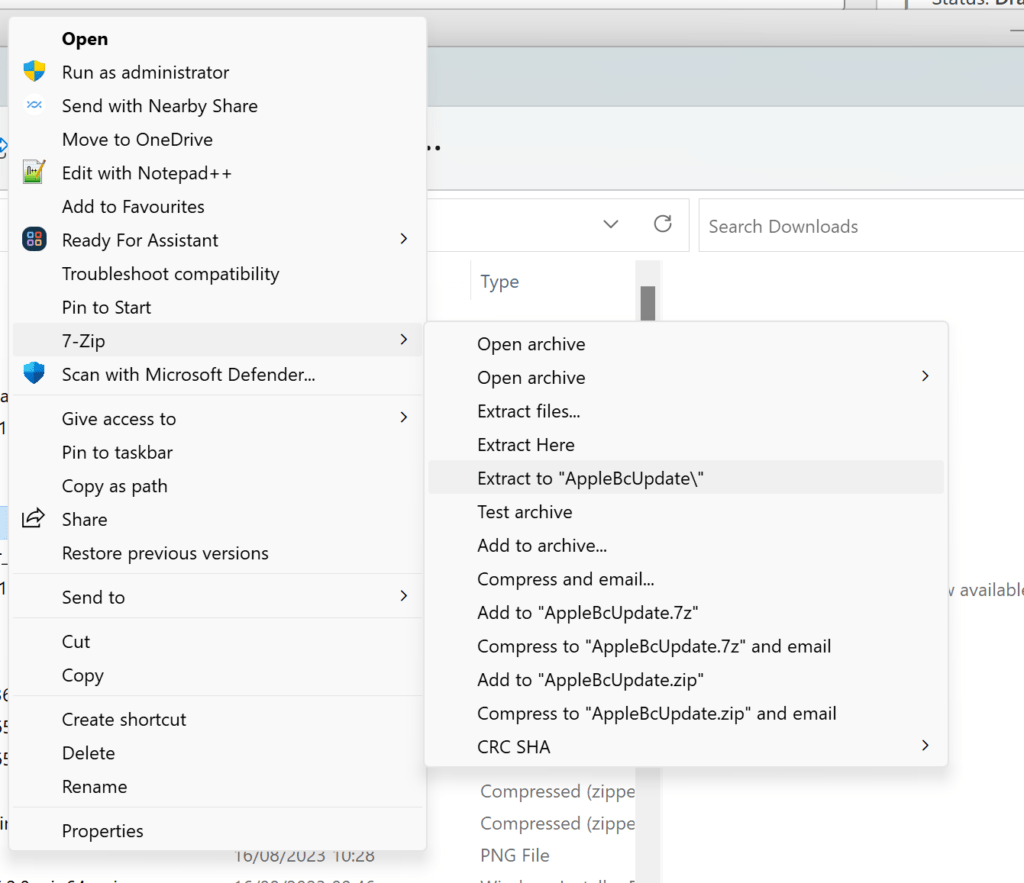 Head into the newly created AppleBcUpdate folder and you'll see two sub-folders (ApplePrecisionTrackpadBluetooth and ApplePrecisionTrackpadUSB):

Go into the ApplePrecisionTrackpadBluetooth folder, and right click the .inf file and click Install, then repeat the process for the ApplePrecisionTrackpadUSB folder.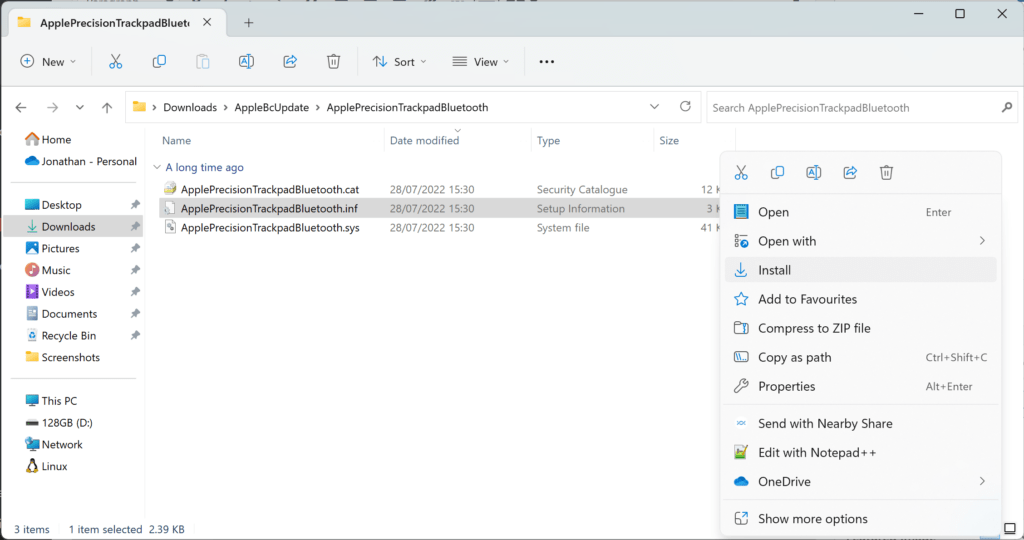 Give it a couple of seconds for the driver to kick in (maybe disconnect and re-connect your Magic Trackpad), then enjoy! One thing of note: Windows doesn't report the Magic Trackpad's battery status, so if it ever randomly stops working you can plug it in and use it over USB while it charges (I just leave it plugged in overnight).